I have been waiting and waiting to share this news with you. I applied to join Jen Graham's (Graham like the Cracker) and she said yes!! I have known for a while now and I have been working hard on layouts with her awesome kits. The official announcement was made on Saturday but it was such a hectic family weekend with celebrating father's day that I didn't get a chance to blog about it. One of Jen's latest releases is Junior which I used to make this really cool hybrid Fathers Day Card.
I used Krisi's Bracket it up Vol 1 Card templates which were released over at ScrapMatters on Friday.
We had a really lovely father's day Glenn had presents from me and the girls and then we all went out for a traditional Sunday lunch together to the girls favourite restaurant The Castle Carvery. It was a really lovely day. Glenn and I then settled down on Sunday evening to watch a movie together. We hadn't done this in ages with him having to work so many overtime shifts so it was really good to have this time together.

So while Glenn has been working shifts this week I have been busy scrapping, no surprise there. But having made it onto Jen's team I have been able to create with her wonderful kits. My favourite so far, although it is hard to choose is Purple is my Signature Color, which is also a new release.
I just love this layout that I created with this kit.
Jen has a freebie frame on her blog to match this kit at the minute so be sure to head over there to pick it up. You don't want to miss it.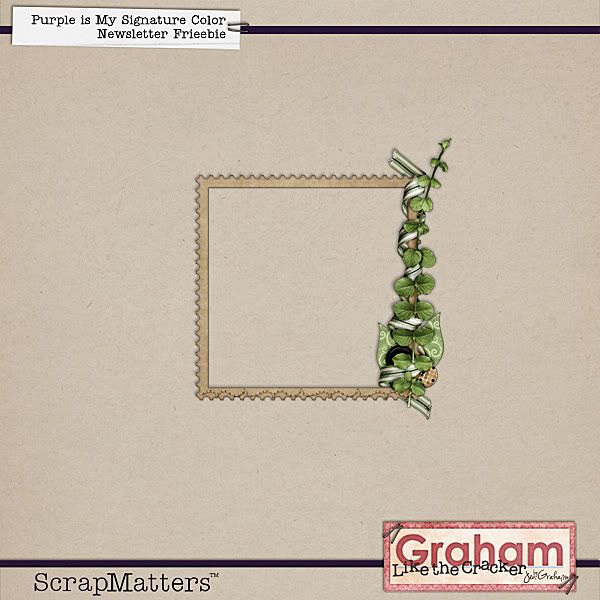 Here are a few more that I have created with Jen's kits this week. The images are linked to their kits in Jen's store over at ScrapMatters. However Jen has also started selling over at Gottapixel and if you head to her store over there she has 30% off at the minute.
When the Wind Blows
Quentin and Emma

Enjoy the rest of your week everyone and don't forget if you haven't done so already scroll through my old posts and help yourself to my freebies. The links are all still live.