It's coming to the end of the 21st December and I'm happy to announce that we are all still here! just as well I'd hate to see all those beautifully wrapped gifts under my tree go to waste! I am happy to say that I am now finally ready for Christmas. It's been crazy busy around here with house cleaning, present wrapping, last minute gift shopping, grocery shopping andfestive socialising. I've already began eating and drinking far too much I am really going to need a healthy lifestyle kick in January! Tis the season to be merry though so I am definitely not worrying about it until the new year.
With all of that going on I am quite amazed that I found time to scrap but scrap I have and I have some gorgeous layouts to share with you this week.
First up Britt released some quirky new templates this week. They are lots of fun and definitely got me to think outside the box with my scrapping. I enjoyed the challenge and love how my pages turned out using these.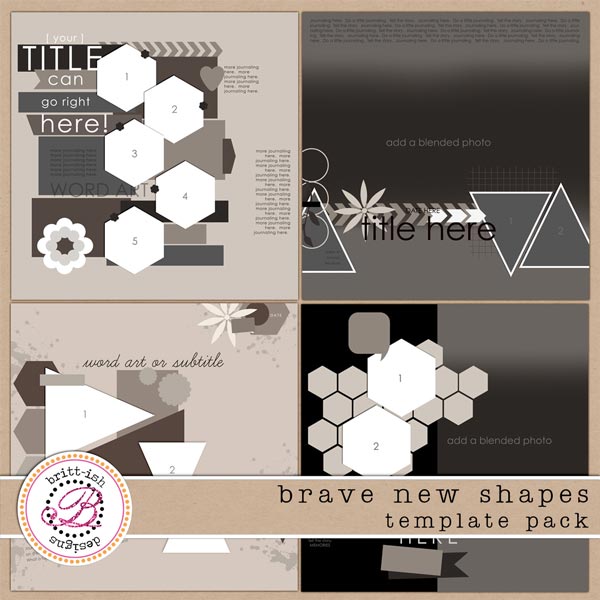 Next up is a gorgeous set of double templates from Andrea. I have not had time to do justice to both of these this week but I already have a layout in mind for the second template and cant wait to get started.
Well that is literally all I have time for so can I just take this opportunity to wish you all a very merry Christmas and a Happy New Year. Catch you in 2013!!