Hi everyone, wow this last month has been busy for me. School is always frantic this time of year and I have been preoccupied with the world of work rather than scrapping of late. Still only 1 more week to go and then I have the whole summer stretching out in front of me followed by an autumn trip to Disney at the end of it. Then thats followed by christmas, what a great way to see a year out.
I am still. working hard on my 2009 Disney album and the new release from Wyld Web Designs this weeks helped me to get two gorgeous pages scrapped. Dressup darlings was just made for my daughters Bibbiddi Bobbiddi Boutique photos it could not have been more perfect. IT is the ideal kit for scrapping all those dressing up photos and girly shopping trips. But some of the amazing CT ladies created some awesome boy layouts with this kit too so head over to
Gingerscraps
to check out all the possibilities.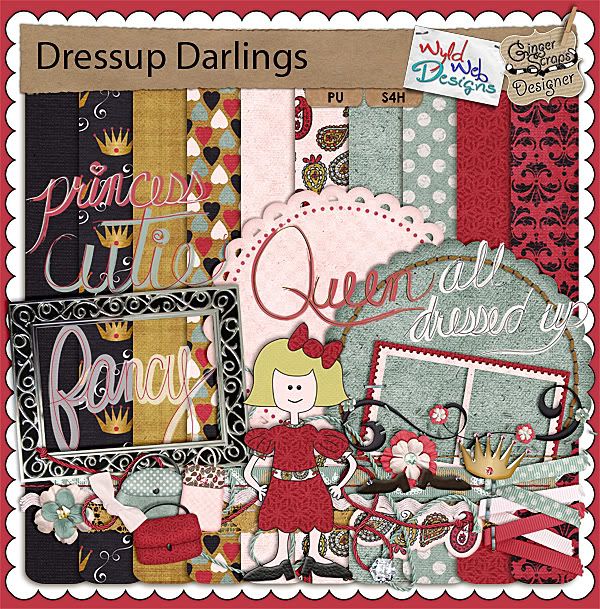 As well as having this gorgeous kit to tell you about. I also need to tell you that I have been accepted as a summer guest by
The Design Girl
over at
Scrapmatters
. I feel so blessed to have the opportunity to work with such great designers it really does keep me motivated to scrap and to aim for high quality layouts every-time. Danielle has such wonderful designs and I am really enjoying creating for her. Here is a taste of my layouts so far.
Aren't they just adorable. It is sure going to be a fun summer!