Oh my goodness my designers have been busy this week and I have so many amazing new kits to shared with you that I barely know where to start. So I am going to just jump right in!
Graham Like the Cracker has released this gorgeous collab with Jennifer Barrette
Making waves
It was just perfect for scrapping these heritage photos of my parents before they were married.
Now on to Chelle's Creations, it is Chelle's birthday this week and boy is she celebrating in a big way. Have you been over to her
blog
yet to check out all the freebies and the fun competitions? No then what are you waiting for!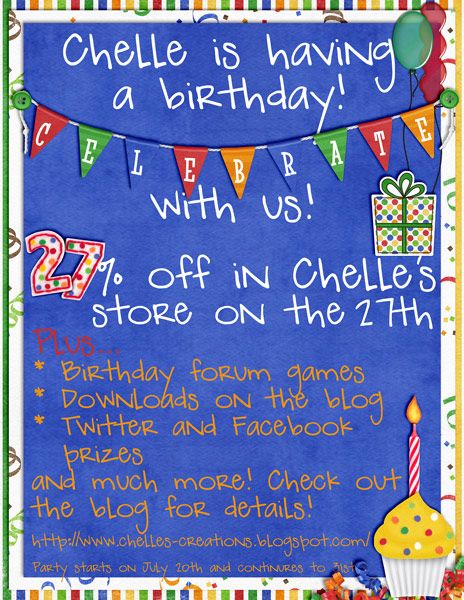 These are just the cutest birthday kits ever and I finally managed to scrap one of saffron's 1st birthday photos! What I'm only 7 years late!!
It is actually chelle's birthday on July 27th and you may want to come back and check my blog that day. You won't be sorry you did!
Danielle (aka The Design Girl) has been whipping up a storm as well and has released an amazing six kits this week!! can you believe it, seriously I do not know how she does it. You are going to love these.
Kellybell Designs
has released some more wonderful Disney goodies this week. How adorable are these date elements? They were just perfect for creating the first page of Saffron's holiday journal.
Phew! Well thats it but what a week of gorgeousness it has been. I feel so lucky to be able to work with such great designers. What are you all waiting for go shopping and start scrapping!! Don't forget to come back on the 27th for a little surprise in honor of Chelle's birthday!